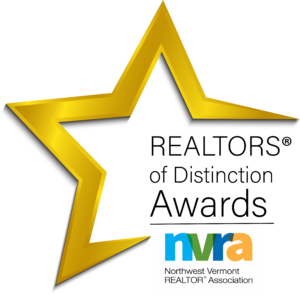 The REALTOR® of the Year demonstrates high principles of integrity, adherence to the REALTOR® Code of Ethics, and furtherance of the principles of good real estate practice among brokers, agents and the general public. The individual is involved in NVBR and civic activities volunteering on REALTOR® committees, boards and in their communities. Click here for all REALTOR® of the Year recipients.
The Rookie of the Year award recognizes the achievements and professionalism of a REALTOR® who has been involved in real estate sales for less than two years. The eligible "Rookies" are those newcomers to the profession, whose enthusiasm, achievement, and professionalism show strong indications for success in the field, as well as promise for leadership in the organization.
The Affiliate of the Year Award recognizes an individual who gives generously to the Association. Support comes in many ways, including volunteering on committees, sponsoring events and/or conducting education sessions for REALTORS®.
The Good Neighbor Award compliments the NAR and VAR Good Neighbor Award programs and highlights REALTORS® whose extraordinary commitment to volunteer work has helped make their community a better place to live. The winner of this award is submitted to NAR and VAR for consideration on the state and national level. The award shines a spotlight on the important work that REALTORS® all over the country do to help others.
The Distinguished Service Award is presented to an NVRA Member who has gone above and beyond to insure that the real estate industry and REALTOR® Associations continue to thrive. The individual devotes endless hours of their personal time as a volunteer on a local, state and national leve