Previously the NVRA Young Professionals Network (YPN). The RPA was formed in 2016 to helps real estate professionals grow and excel in their real estate careers by providing them the opportunities and encouragement to become involved through the following:
Networking with Your Peers
Learn from one other by participating in RPA meetings, attending events and seeking mentoring opportunities.
Maximizing Your Membership
Attend REALTOR® conferences and become involved in committees and leadership roles with NVRA, VAR and NAR.
Advocating for Your Industry
Take an active role in policy discussions and advocacy issues concerning the real estate industry; be informed about the latest industry news and trends.
Giving Back to Your Community
Volunteer for the causes you care deeply about. Support our community by working with your fellow Realtors® on the NVRA Community Services Committee.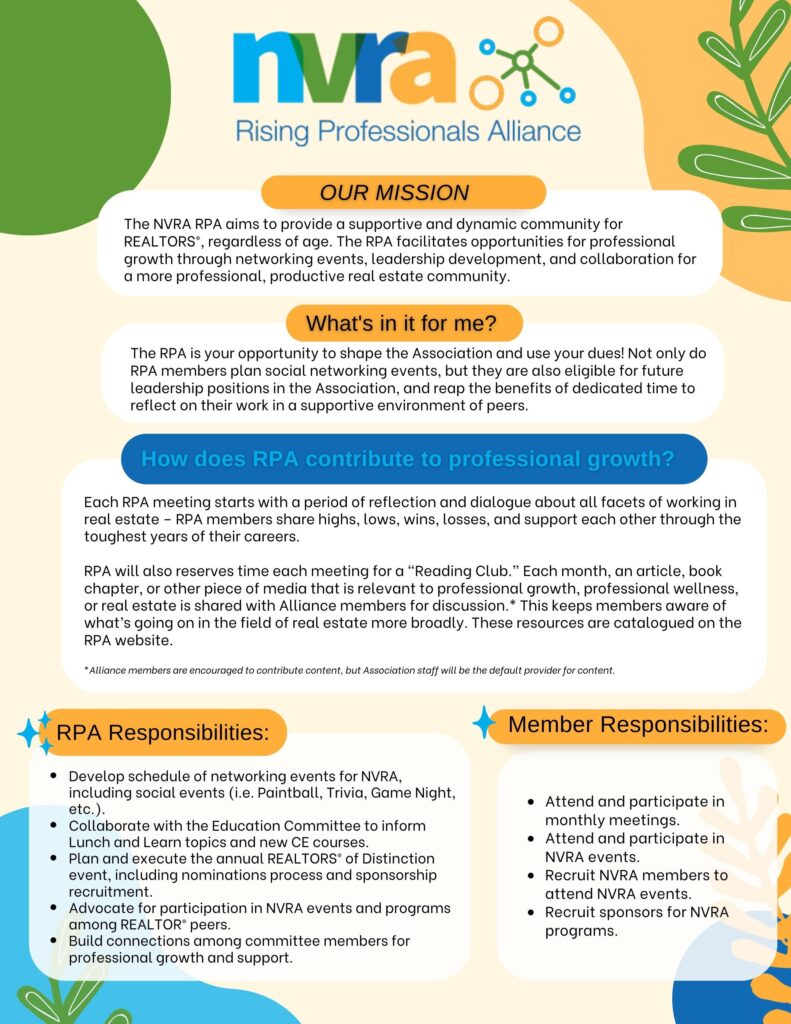 If you have any questions about the NVRA Rising Professionals Alliance, please contact Troi Bachmann, troi@nwvtrealtor.org.